Double your IMPACT...Double the GOOD!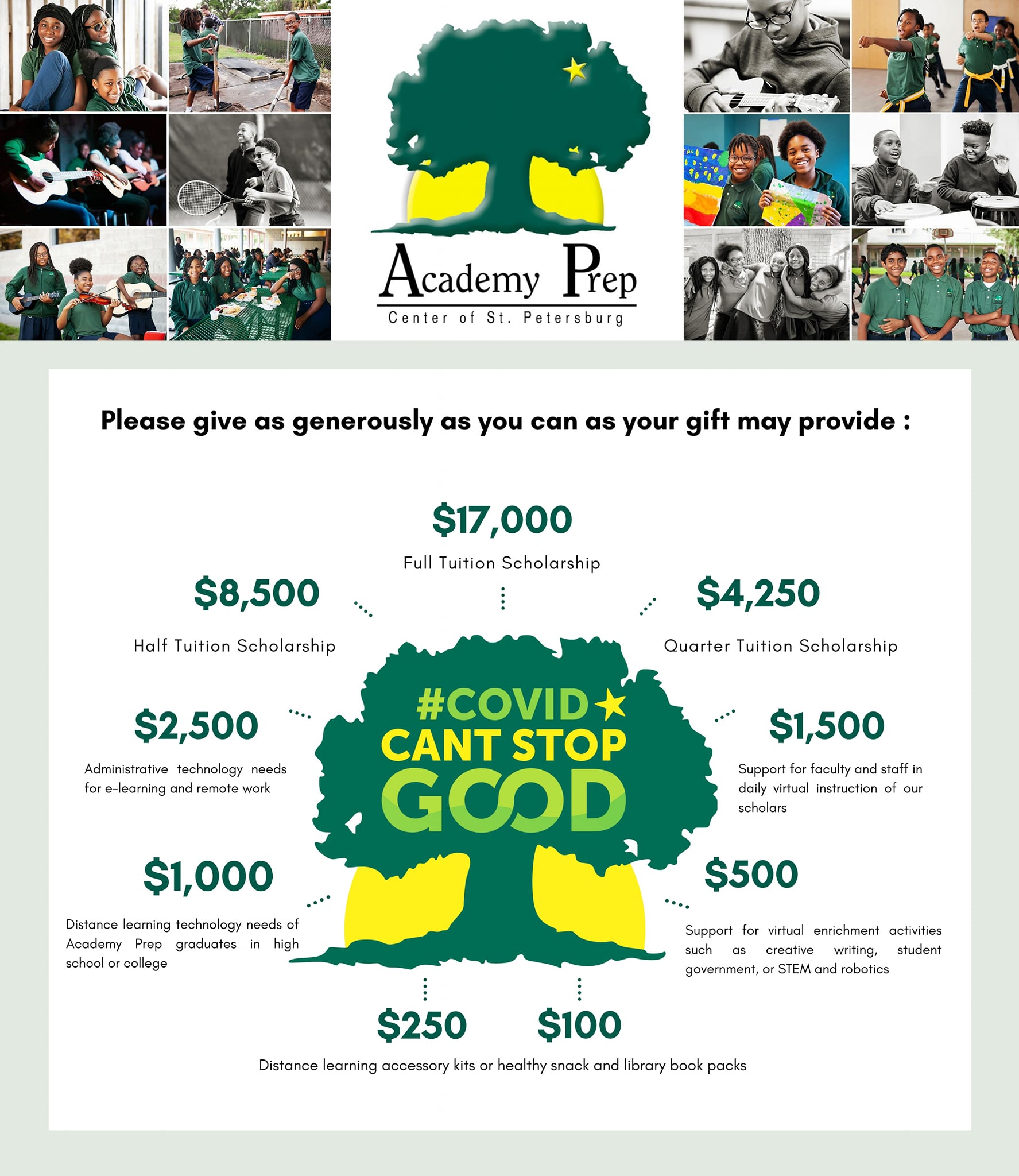 ---
Double your IMPACT...Double the GOOD!
$10,000
Matching Gift Extension!
We are so grateful to Academy Prep Trustee David Vetter and his family for matching all
gifts made during the month of August. Inspired by this support, and by the hard work of Academy Prep scholars during distance learning,
another generous donor has offered to match all additional gifts made this week up to
$10,000!
Now is the perfect time to have your gift matched dollar for dollar as y
our support will have an immediate and lasting impact on the lives of our scholars. To continue supporting Academy Prep throughout the 2020-2021 school year, please consider turning your gift into a recurring monthly donation
.
Please give as generously as you can as your gift may provide :
Our scholars deserve the full benefits of an Academy Prep education, and while the way we deliver academic instruction, enrichment, and graduate support has been adapted to fit the current environment, our mission remains the same. Every scholar and every graduate will continue to receive the love, support, and guidance from their Academy Prep family so they can continue to achieve, grow, and strive for excellence.
THANK YOU FOR YOUR SUPPORT!
#CovidCantStop
GOOD
#DoubleYour
IMPACT
#DoubleThe
GOOD
Academy Prep's
MISSION
is to inspire and empower students
qualifying
for need-based scholarships to become future
community leaders
through a rigorous middle school
program
coupled with ongoing graduate support.
For more information about Academy Prep or to join us for a Virtual Meet and Greet please contact:
Lacey Nash Miller | Director of Development