Sara - Academy Prep Class of 2011
CHATHAM HALL SCHOOL | CLASS OF 2015
UNIVERSITY OF CENTRAL FLORIDA | CLASS OF 2019
SOFTWARE ENGINEER | MICROSOFT | SEATTLE, WA
After graduating from Academy Prep in 2011 as the valedictorian of my class, I went to Chatham Hall Boarding School. My time at Chatham Hall was so exhilarating yet exhausting at the same time. I completed hundreds of projects, took thousands of tests, and lamented over millions of pieces of homework. As each day passed I could almost feel myself becoming smarter, thinking harder, running faster, and working better. Chatham Hall was determined to push me to my limits, and then some, for me to become the best I can possibly be. But no matter how difficult something looked at the time, I knew the experience will help me overcome future obstacles. Ms. Strong and the other teachers helped me realize that at Academy Prep. Academy Prep was the first school to push me to my limits, and look how well I turned out – a shy, quiet 5th grader with messy hair to a cool, confident, non-sarcastic young woman shaking hands with Gloria Steinem! That is progress at its quintessence!
Sara earned a Bachelor of Science degree in Computer Science from the University of Central Florida. While enrolled at UCF, she also spent two summers working as an intern with Microsoft in Seattle as an Explorer Intern, and a Software Developer Intern. Prior to graduating from UCF, she was offered and accepted a prestigious position at Microsoft as a Software Engineer and is now working in Seattle at the corporate headquarters.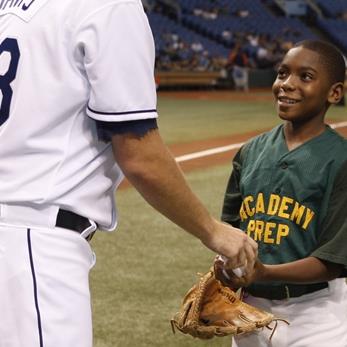 Markee - Academy Prep Class of 2010
SHORECREST PREPARATORY SCHOOL | CLASS OF 2014
As a 5th grader, I was a difficult student, always challenging my teachers about rules and their purpose, but I matured a lot during my time at Academy Prep. I became accustomed to the discipline, high expectations, and early mornings, which was important when I began high school at Shorecrest. My Academy Prep experience opened me up to new extra curricular opportunities like golf, tennis Pathfinders, as well as many memorable field trips. In fact, my favorite memory is throwing the Ceremonial 1st Pitch at the Rays game to Wade Davis in 2009. I still have that ball! I believe that Academy Prep has set me up for success. I know that the high school graduation rate for Pinellas County is very low, and even lower in south St. Petersburg. Academy Prep motivated me to set high expectations for myself and opened doors to great opportunities for me that most people in my neighborhood will not have. AFter I graduated from Shorecrest, I began classes at FAMU.
Paige - Academy Prep Class of 2006
MANATEE SCHOOL FOR THE ARTS | CLASS OF 2010
STATE COLLEGE OF FLORIDA | CLASS OF 2014
At Academy Prep, I opened my eyes to so many new experiences that make me the person I am today. I served as captain of the golf team, competed in track and field, performed in Academy Prep's first play, learned proper etiquette, and participated as a community volunteer. I graduated from Manatee School for the Arts in May 2010 with theater honors, a 3.7 GPA, student government experience, and numerous roles in school productions. I attended the State College of Florida in Bradenton and graduated in 2014. I attribute all my achievements to the support of my immediate family and my Academy Prep family. In fact, one of my best memories to this day was walking across the stage at high school graduation and seeing not only my mom, dad, and brother, but also the Graduate Support staff from Academy Prep.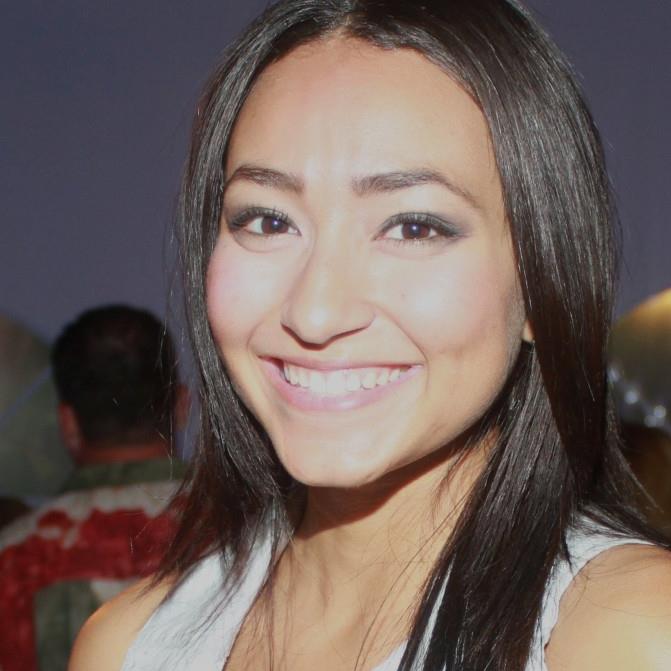 Bernard - Academy Prep Class of 2002
ADMIRAL FARRAGUT - CLASS OF 2006
ASSUMPTION COLLEGE - CLASS OF 2010
While a student at Academy Prep, I learned the valuable tool of self motivation. The teachers and staff taught me that education and self motivation open the doors of opportunity. After graduation from Academy Prep in 2002, I attended Admiral Farragut Academy and graduated with honors while playing basketball, football and running track. After Farragut, I attended Assumption College in Worcester, Massachusetts, where I excelled in academics and also played football and ran track all four years. In May 2010, I received a BA in Management. I am now employed at Jabil Circuit as a Manufacturing Supervisor and recently earned my Master's Degree in Business Administration. I have learned that hard work does pay off. I can honestly say that without Academy Prep, I would not have learned the value of appearance, discipline, self motivation, and hard work, all of which helped me build my character and become the man I am today.
WATCH "FULL CIRCLE" BELOW TO HEAR BERNARD TALK ABOUT THE IMPACT OF HIS EXPERIENCE ATTENDING ACADEMY PREP!