Academy Prep is honored to have an abundance of corporate and community partners enriching students' lives every day. These partners commit to serving our children for multiple years and help us fulfill our mission to inspire and empower future community leaders.
Each year, Academy Prep partnerships and individual volunteers provide over 5,000 hours of mentoring, teaching, and guiding, given with much care by these incredible organizations and community members.
MAJOR PARTNERS

Bealls, Inc.
Jabil Circuit
Modern Business Associates
Raymond James
Rays Baseball Foundation
Tech Data Corporation
TradeWinds Island Grand Resort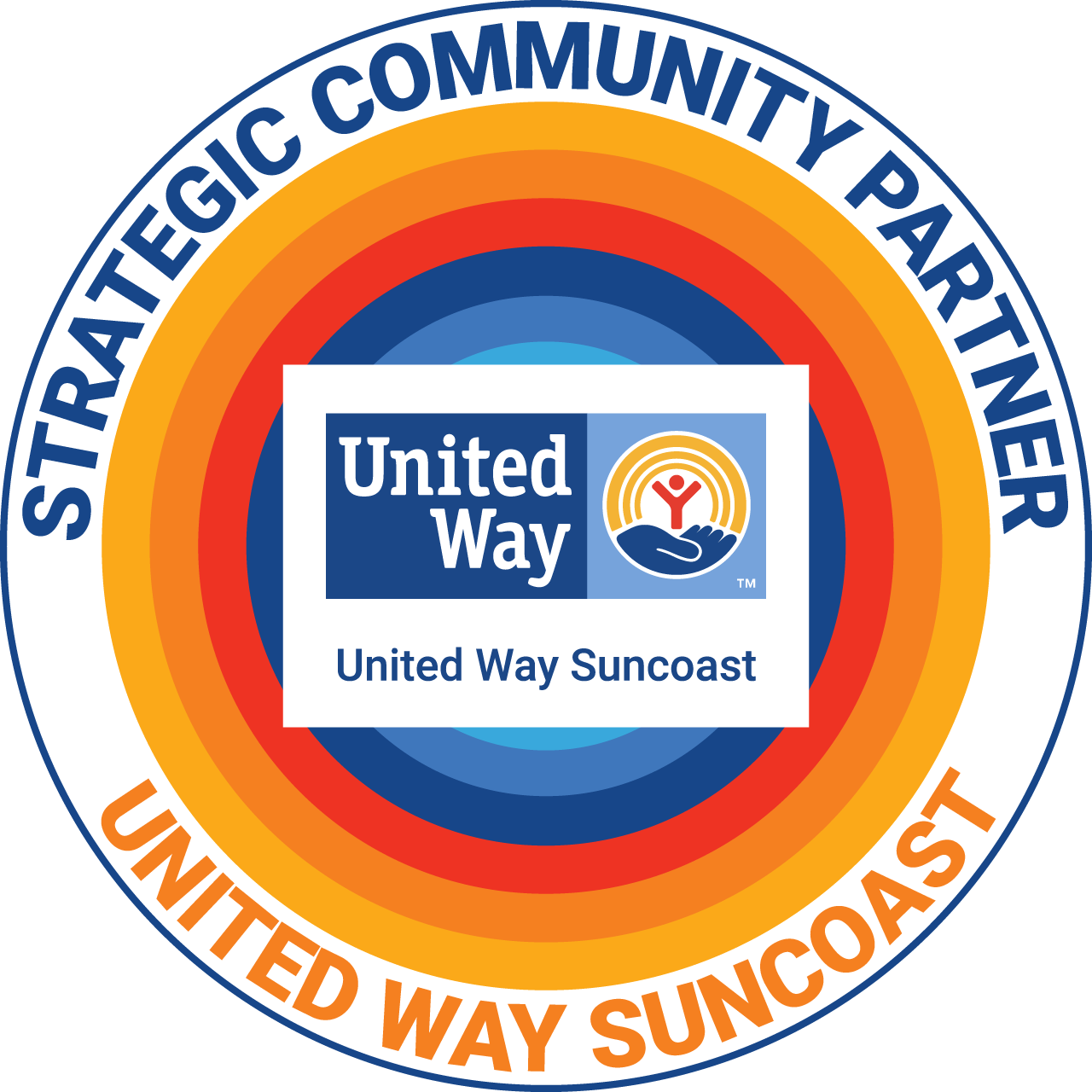 PARTNERS IN LEARNING
City of St. Petersburg
Dali Museum
Duncan McClellan Glass
Eckerd College
The First Tee of Tampa Bay
freeFall TheaterGirl Scouts
Inner City Outings
Midtown Rotary
The Poynter Institute
Raymond James /Finance Park
Dynasty Financial Partners
PARTNERS IN SERVICE
Amley & Amley Orthodontics
LINKS
Leadership Pinellas Prevent Blindness Florida
Urban League
Leadership St. Pete
Spoor Bunch, and Franz
Dynasty Financial Partners
FINANCIAL SUPPORTERS
All Children's Hospital
The Anthony Robbins Foundation
Alvah H. and Wyline P. Chapman Foundation
Bank of America Matching Gifts
BB&T
Bealls, Inc.
Catalina Marketing Charitable Foundation
Clearwater Cardiovascular Interventional Consultants
Community Foundation of Tampa Bay
Cornerstone Community Bank
Culbreath Family Foundation, Inc.
Culter Capital Management
Dynasty Financial Partners
Englander and Fischer, P.A.
Florida Blue
Freedom Bank of America
Godbold Foundation, Inc.
Graham Booth Landscape Architecture
HSN
IBM
Kathleen Swann Brooks Family Foundation
Lewis G. Schaeneman Jr. Foundation
The Lightning Foundation
Lucky's Real Tomatoes
Marybelle W. Spangler Charitable Fund
Meros, Smith, Lazzara, Brennan, & Onley
Modern Business Associates
Morgan & Morgan
Neiman Marcus
Nordstrom International Plaza
Northeast Exchange Club
The O'Brien Family Foundation
OSI Resturants Partner, LLC.
Regions Bank
The Royal Theater
United Way Suncoast
FINANCIAL SUPPORTERS
Walmart
The White Family Foundation
Y.W.C.A of Tampa Bay
School of Survival: Karate
St. Pete Clay Company
St. Pete Tennis Center
St. Petersburg Rotary
Teen Outreach Program through Family Resources, Inc. (TOPS)
WEDU
PCSU
Peninsular Mechanical Contractors Inc.
Pro Signature America, Inc.
Publix Super Markets
Raymond James Financial, Inc.
The Rays Foundation
Regions Bank
Reilly, Fisher & Solomon
Riley Family Foundation, Inc.
Rinaldo & Rinaldo, P. A.
Ruth Eckerd Hall
The Sembler Company
Sullivan Productions
Suncoast Credit Union
Suncoast Vacation Rentals
St. Petersburg Bar Association
St. Petersburg Midtown Rotary Club
St. Petersburg College
SunTrust Bank
Sweetbay Supermarkets
Swenson Medical
Synovus Bank
Tampa Bay Times
Tech Data Corporation, Inc.
Thomas. A and Mary S. James Foundation
Times Publishing Company
Transamerica
USF Foundation, Inc.

Among Academy Prep's most valued partners are foundations in the community that support the mission, students, and graduates with generous funding. Academy Prep sincerely thanks the following foundations for their commitment to our students' future:
Allegany Franciscan Ministries
Alvah H. & Wyline P. Chapman Foundation
The Baldwin Foundation
The Blue Foundation
The Chapman Foundation
Charles A. Lauffer Trust
Community Foundation of Tampa Bay
Culbreath Family Foundation
Darden Restaurants, Inc. Foundation
Dyer Family Foundation
Eagles Wing Foundation
Florida Junior Golf Council
Francis & Gertrude Levett Foundation
Godbold Foundation
Hough Family Foundation
HRK Foundation
Lewis G. Schaeneman, Jr. Foundation
Lightning Foundation
LV Thompson Family Foundation
Marybelle W. Spangler Charitable Fund
Publix Super Markets Charities
Raymund Foundation, Inc.
Rays Baseball Foundation
Riley Family Education Foundation
Ronald & Susan Diner Philanthropic Fund
Tampa Bay Times Fund
Tom A. & Mary S. James Foundation
Top Jewish Foundation
White Family Foundation
Marcus Greene
SENIOR VICE PRESIDENT – BB&T
One of the most important priorities at Academy Prep is to ensure that all students have the opportunity to be the best they can be. This extraordinary commitment attracted the interest of BB&T and inspired us to find a special way to help. The BB&T Reading Program supports the needs of the students and provides library resources and classroom books to ensure their academic success. In addition, BB&T employees have the opportunity to volunteer and interact with students in classroom programs, mentor individual students, and assist teachers. The impact of this project will have far-reaching results as a foundation for student achievement for years to come. We are proud of this partnership and look forward to our future involvement.
Nick Kouris
SENIOR MANAGER, MARKET DEVELOPMENT – FLORIDA BLUE
Florida Blue and Academy Prep share a vision. We both want to create a strong and healthy community where people have hope and confidence in the future. That's why we decided to partner with Academy Prep and support the Fit Families for Life project. This program promotes healthy lifestyles and good decisions for children and their families. The shared dedication to transform our communities is what makes our partnership so special.